STILLMORE, GEORGIA

DOYLESTOWN, PA | AUGUST 2010
On the backdrop of an uncomfortably small town called Stillmore, the Tanner family reunion brings out the best and worst of it's invitees -- including forty-year old Aunt Fern, her first-ever boyfriend: a pretentious college sophomore, and Fern's niece, who takes a liking to him. A play about Southern charm (or something like it).
Originally performed by
Caitlin Aloia, Kimberlee Arnott-Weidman, Alyssa Farrell, Elizabeth Gerger, Kimberly Lantz, Jean Laustsen, Tom McFarland, Jimmy McInnis, Melissa Mongi, Mike Nappi, John Neuman, Stephanie Lee Overton, Gene Petrucci, David Sharper, Nicole Telesco, Kevin Williams
Director / Playwright / Producer
Brad Ogden
Stage Manager Delanie Alden
Dramaturg
Sara Keats
Set / Sound / Lighting Design
Brad Ogden
Costume Design
Brad Ogden and the cast
Photos
Jean McKenna
Poster Art
Pat Achilles
Featured Art
Milo Neuman
Powered by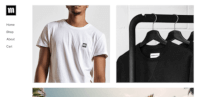 Create your own unique website with customizable templates.