SHOE
DOYLESTOWN, PA | AUGUST 2006
There is an old woman who lives in a shoe. She has so many teenagers, she doesn't know what to do. (Little Boy) Blue wants to start a ska band, Georgie (Porgie, puddin' and pie) is a womanizer, and Jill is almost never actually fetching a pail of water. When her husband loses his job at the railroad station (where he has been working for many a live long day), the adolescents must band together to save their beloved shoe.
Originally performed by
George Achilles, Kimberlee Arnott-Weidman, Ashley Coleman, Alyssa Mazzei, Katie Methven, John Neuman, Stephanie Lee Overton, Kevin Palardy, Catherine Perry, Page Ridgeway, Vince Ruggieri, and V
alerie Sharper
Director / Playwright / Producer
Brad Ogden
Stage Manager
Sara Keats
Set Design
Brad Ogden
Scenic Art
Barbara Emch
Lighting Design
Taylor Ridgeway
Costume Design
Brad Ogden and the cast
Photos
Brad Ogden
Poster Art
Pat Achilles
Featured Art
Milo Neuman
​
Powered by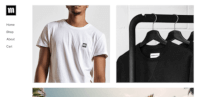 Create your own unique website with customizable templates.