PEANUT BUTTER
DOYLESTOWN, PA | AUGUST 2009
Owen Reynolds is a young, easy-going guy with a zest for life, but he is absolutely terrified of peanut butter. Welcome to irrational fear group therapy.
​
Originally performed by
Emily Black, Joe Cosgrove, Kathryn Fox, Kimberly Lantz, Jean Laustsen, John Neuman, Stephanie Lee Overton, Kevin Palardy, Salvo Pellitteri, Mariel Rosati, and Kendra Ryan
Director / Playwright / Producer
Brad Ogden
Stage Manager
Delanie Alden
Set / Lighting Design
Brad Ogden
Scenic Art
Bridget Fox and Barbara Emch
Sound Design
Scott Connard
Costume Design
Brad Ogden and the cast
Photos
Torsten Odland
Poster Art
Pat Achilles
Featured Art
Milo Neuman
​
Powered by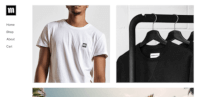 Create your own unique website with customizable templates.