DOLLY'S DINER
DOYLESTOWN, PA | AUGUST 2008
At Dolly's Diner, the food is good, the conversation is better, and almost everyone is a regular. When an upscale French restaurant acquires the vacant building across the street, Dolly begins to doubt and denounce the understated charm of her greasy spoon, and loses herself in the process.
Originally performed by
George Achilles, Emily Black, Kathryn Fox, Annamarie Hughes, Domonic Hughes, Meghan Hughes, Sarah Hughes, Karalyn Hutton, Josh Lucci, Dan Maricle, John Neuman, Torsten Odland, Page Ridgeway, Vince Ruggieri, David Sharper,
Valerie Sharper,
Dana Walsh, and Linda Walsh
Director / Playwright / Producer
Brad Ogden
Executive Producer
Nancy Ridgeway
Stage Managers
Delanie Alden and Morgan Staffaroni
Set Design
Brad Ogden
Scenic Art Barbara Emch
Lighting Design Taylor Ridgeway
Sound Design Scott Connard
Costume Design
Brad Ogden and the cast
Photos
James Huang
Poster Art
Pat Achilles
Featured Art
Milo Neuman
Powered by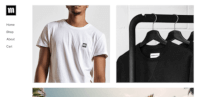 Create your own unique website with customizable templates.