BEARD

PHILADELPHIA, PA | AUGUST 2011
Come one, come all. The freak show is better than ever.
Beard
follows and retraces the journey of a present day bearded lady, from her humble beginnings to her life of fame, fortune, and sacrifice.
Originally performed by
Andrew Albitz, Melissa Angelo-Schiumo, Emma Bowers, Andrew J. Carroll, Andrea Cartagena, Alyssa Farrell, Rachel Marchant, Stephanie Lee Overton-Hall, Ellie Ruttenberg, and Michael Schiumo
Director / Playwright / Producer
Brad Ogden
Stage Manager
Carolyn Quinn
Dramaturg
Sara Keats
Set / Sound Design
Brad Ogden
Costume Design
Brad Ogden and the cast
Lighting Design
Raven Buck
Lighting Direction
Rick Zettlemoyer
Original Music
Mac Kennedy
Photos
Joseph Streb and Brad Ogden
Poster Art
Milo Neuman and Brad Ogden
Powered by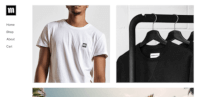 Create your own unique website with customizable templates.